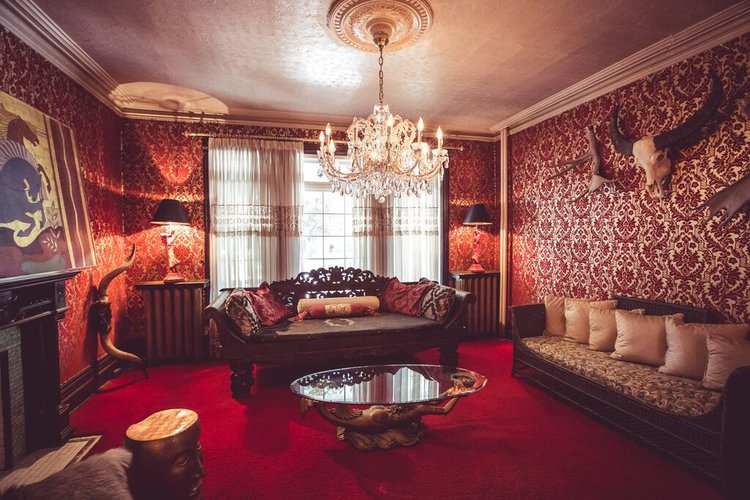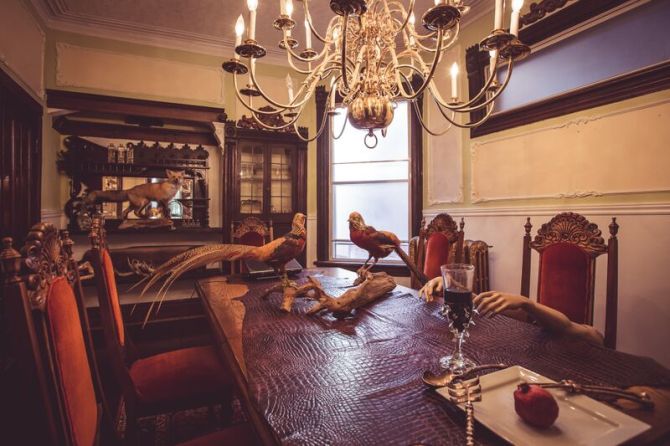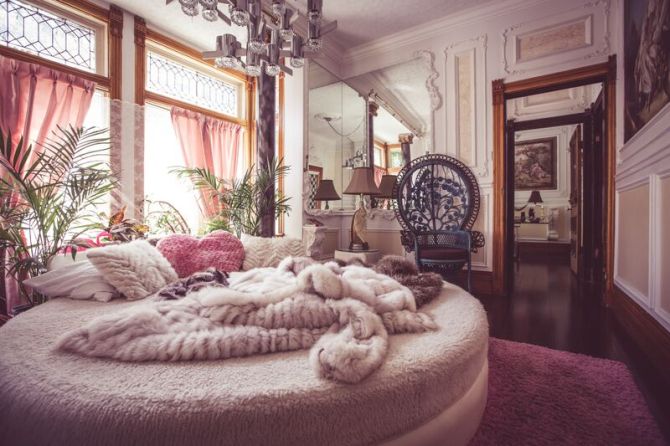 The Mansion is a private, adult-natured event that takes place in a private residence near the core of Toronto. More evolved and female-focused than your standard swingers/play event, many of our guests have years of BDSM experience and participation within the Toronto kink scene. Do not let this frighten you! We love to welcome newcomers, and are very well known for making our guests feel welcome and comfortable (regardless of the unique "Eyes Wide Shut" nature of the event).
Capacity at the venue is 80, and we cater to over 50 women so space for men is very limited. Every person in attendance (including women) must have references or be screened/verified through Miss King. Men are welcome to attend as a voyeur and mingle with the ladies without the obligation of servitude. Still, they must remain humble and respect all boundaries. Slaves are welcome to participate for a cheaper entry price, but at the cost of their status and dignity: Click here to read more about slave expectations.
There are 6 immaculately decorated bedrooms located throughout the house, and 3 bathrooms. In the parlour, you will find food, drink and party games.
This event is open bar! You are welcome to bring your own poison, but please bring sealed bottles only. We will label them upon your arrival. Food, toys, and essentials are all provided.
Some events may have a female photographer present. If you do not want to be photographed, let her know so your boundaries are respected. If you do want to be photographed, just ask! Personal photos will be emailed to you and never posted online without your consent.
Final Details
Date of next event: TBD
Party begins at 11pm and ends at 3am.
Cost: TBD
To secure a spot on guestlist, you must send a $200 non-refundable deposit via e-transfer.
Your ticket pays for the lavish venue, the security, our excellent chef, the food he prepares, the liquor, plus my own hard work to bring this together. Women attend for free, so your fee is giving you access to a space that is designed to be a tribute to Women. By attending (and behaving), you are playing a part in facilitating an exquisite experience you won't get anywhere else.
If you have any inquiries, email charlotteking@protonmail.com
There will be security on site, as well as volunteer safety people will walking around to check in.
PRACTICE CONSENT OR YOU WILL BE ASKED TO LEAVE WITHOUT REFUND.
READ, UNDERSTAND AND RESPECT THE RULES.
CLICK HERE TO READ ABOUT RULES/CONSENT.
Please note that parties do not include the exchange of money for sexual services.
Any sex that happens at an event is between two consenting adults and not for purposes of business.
I do not provide escorts.

Thank you.